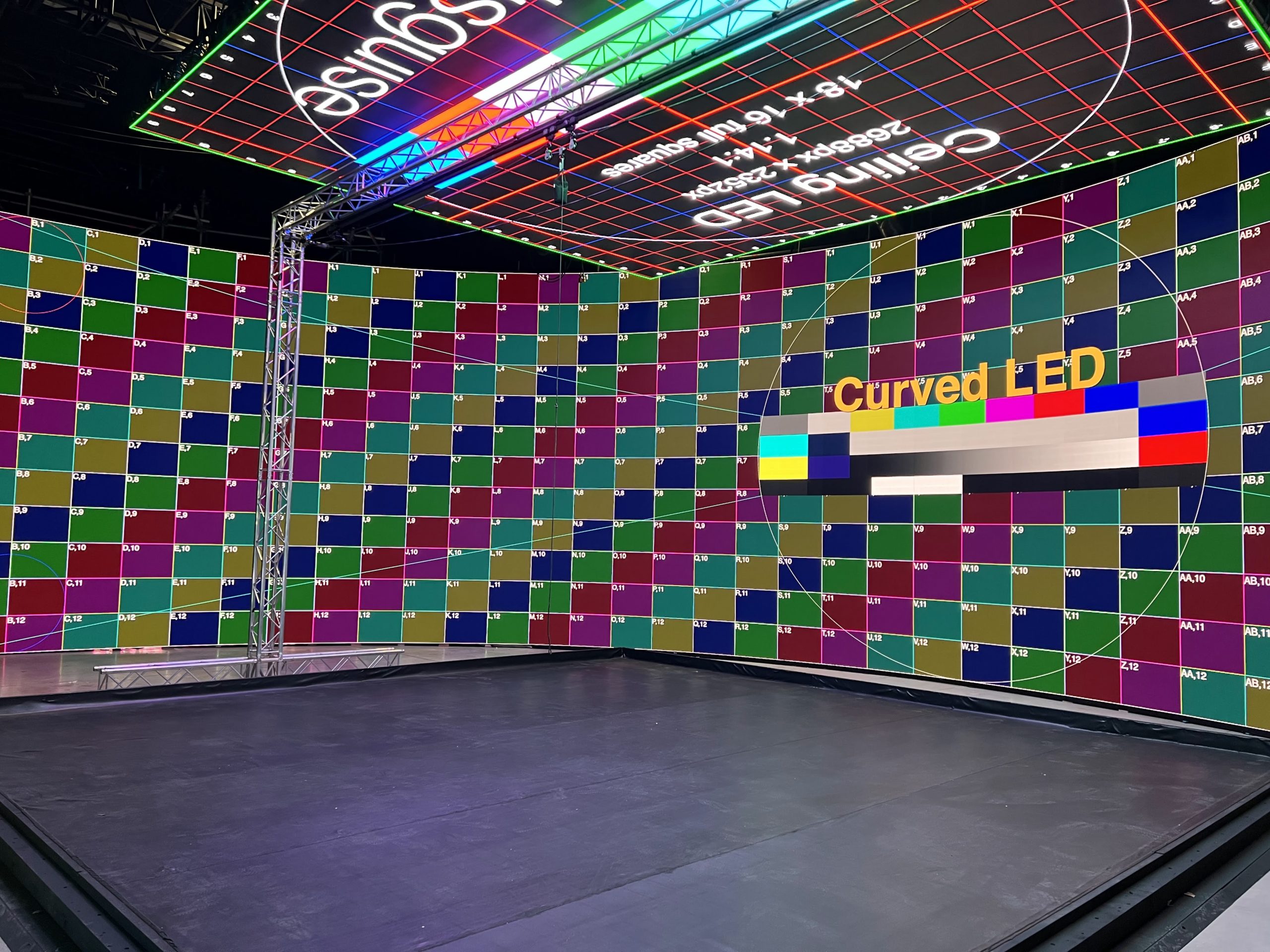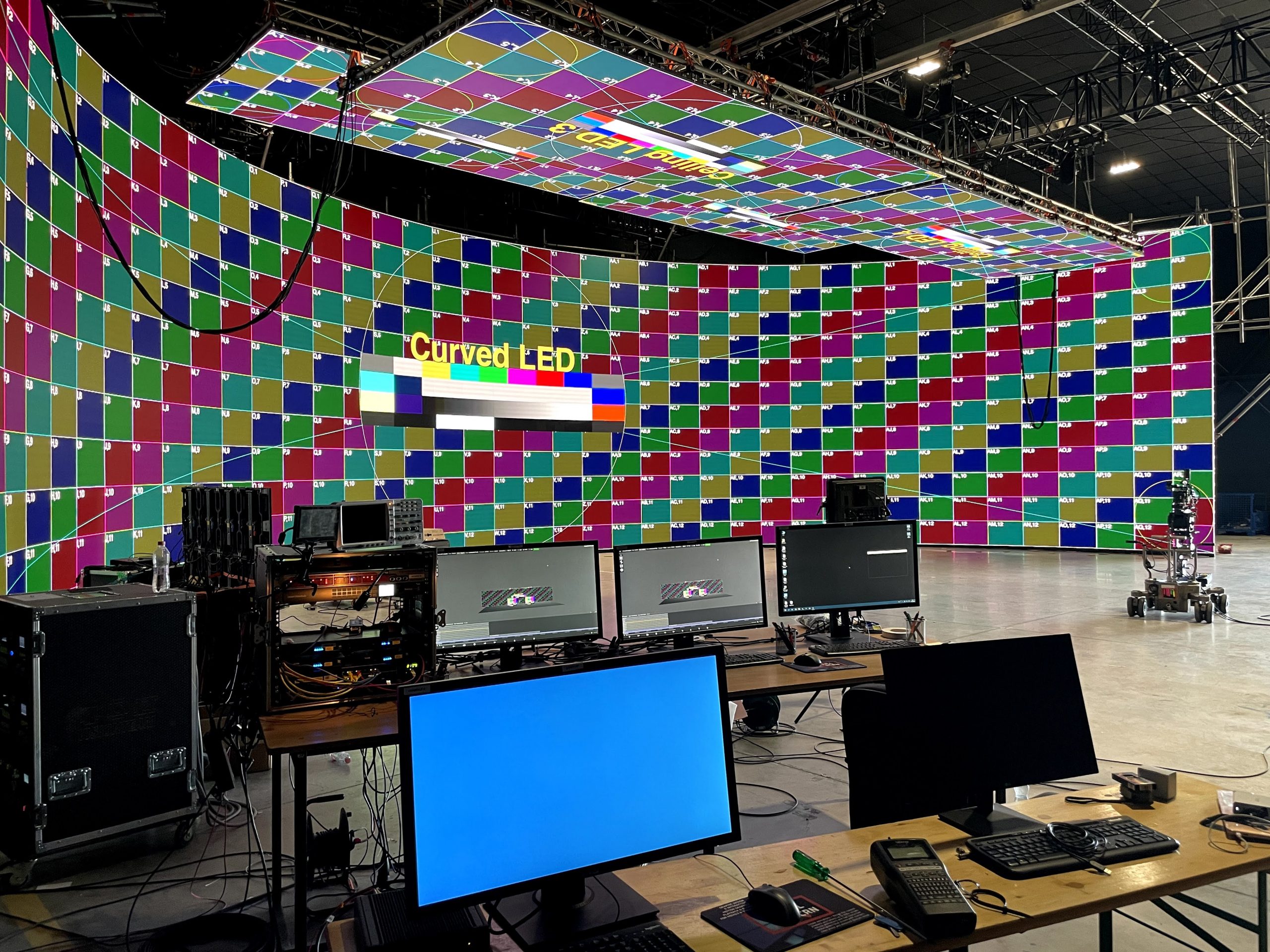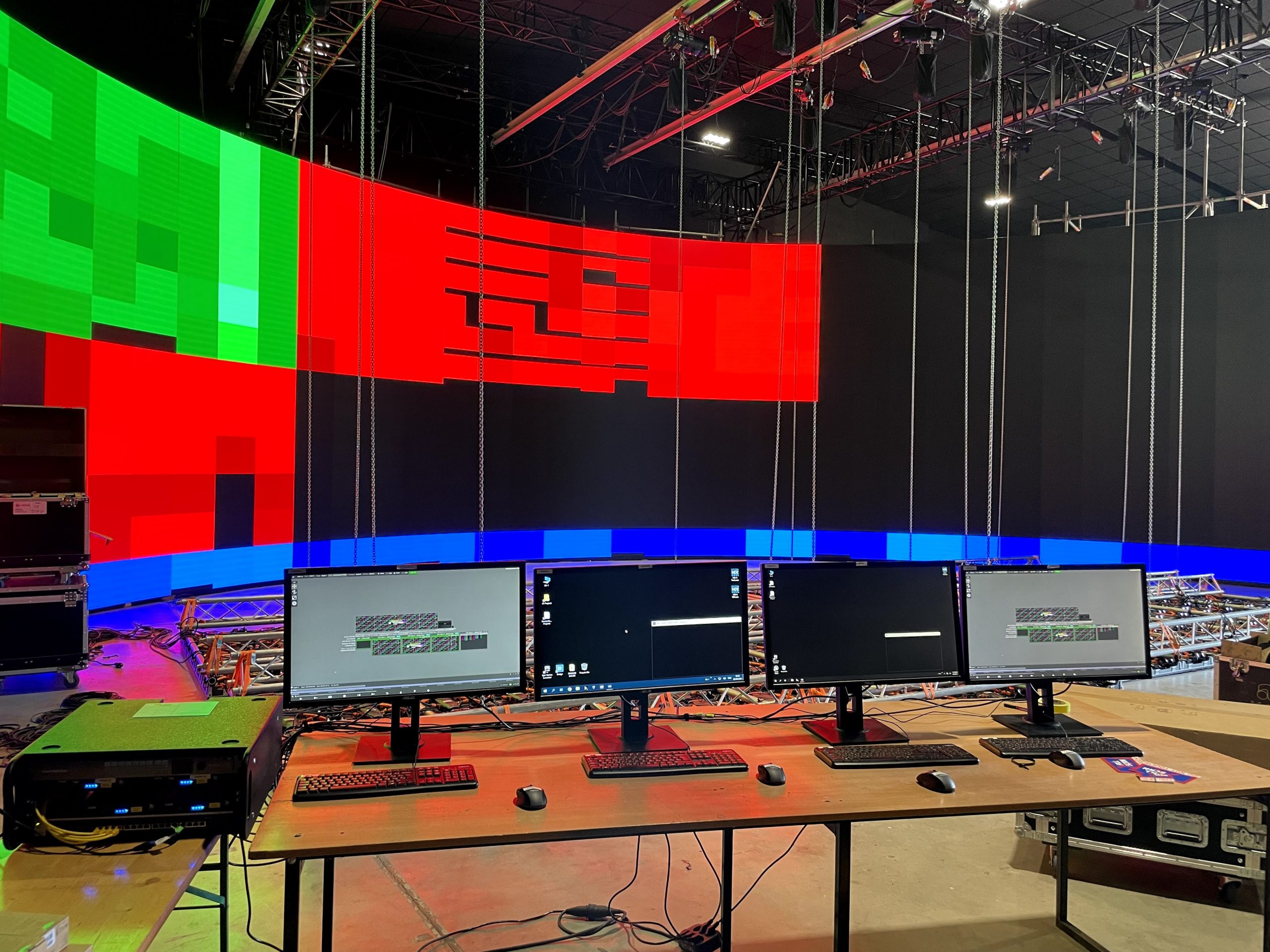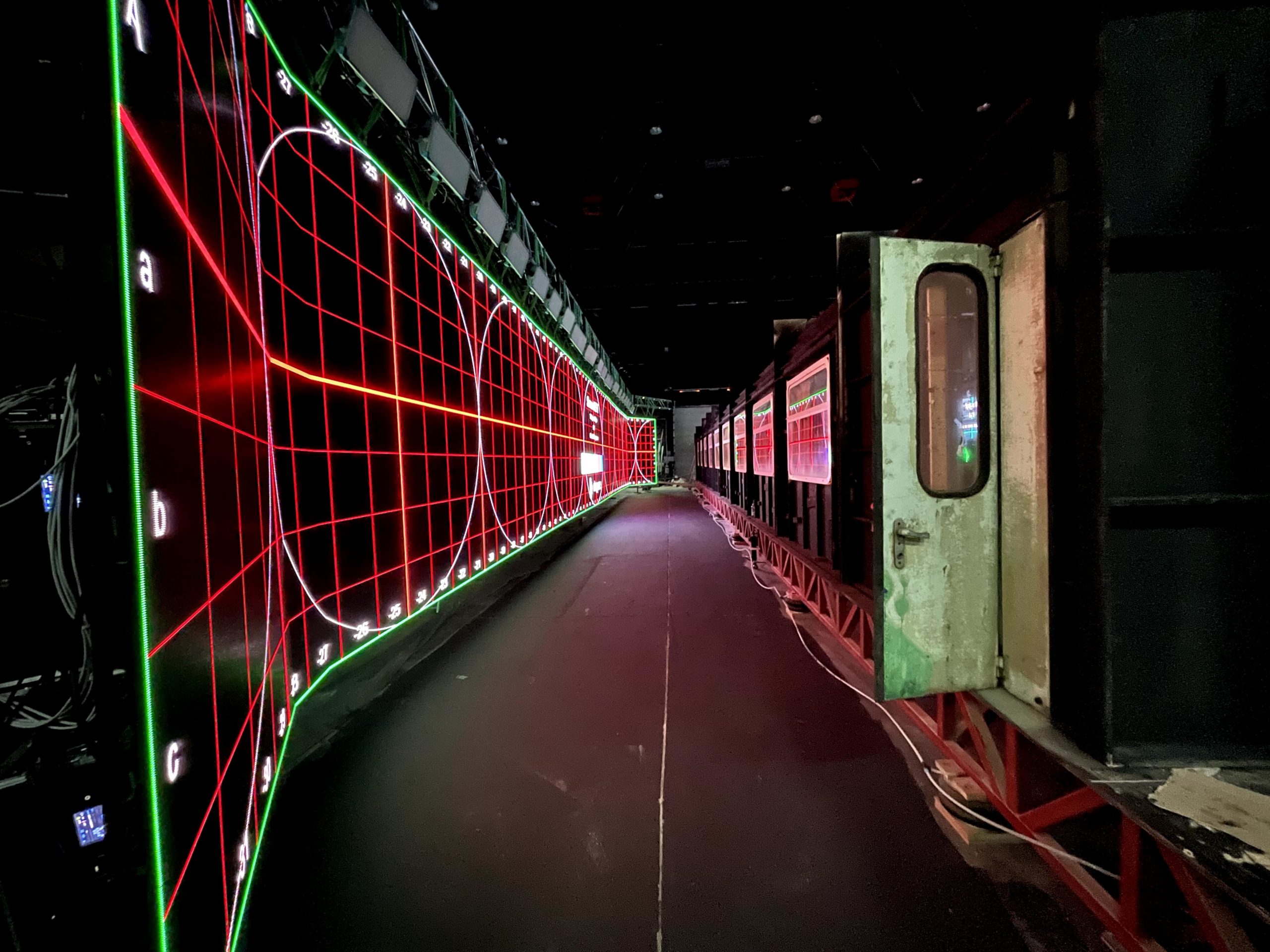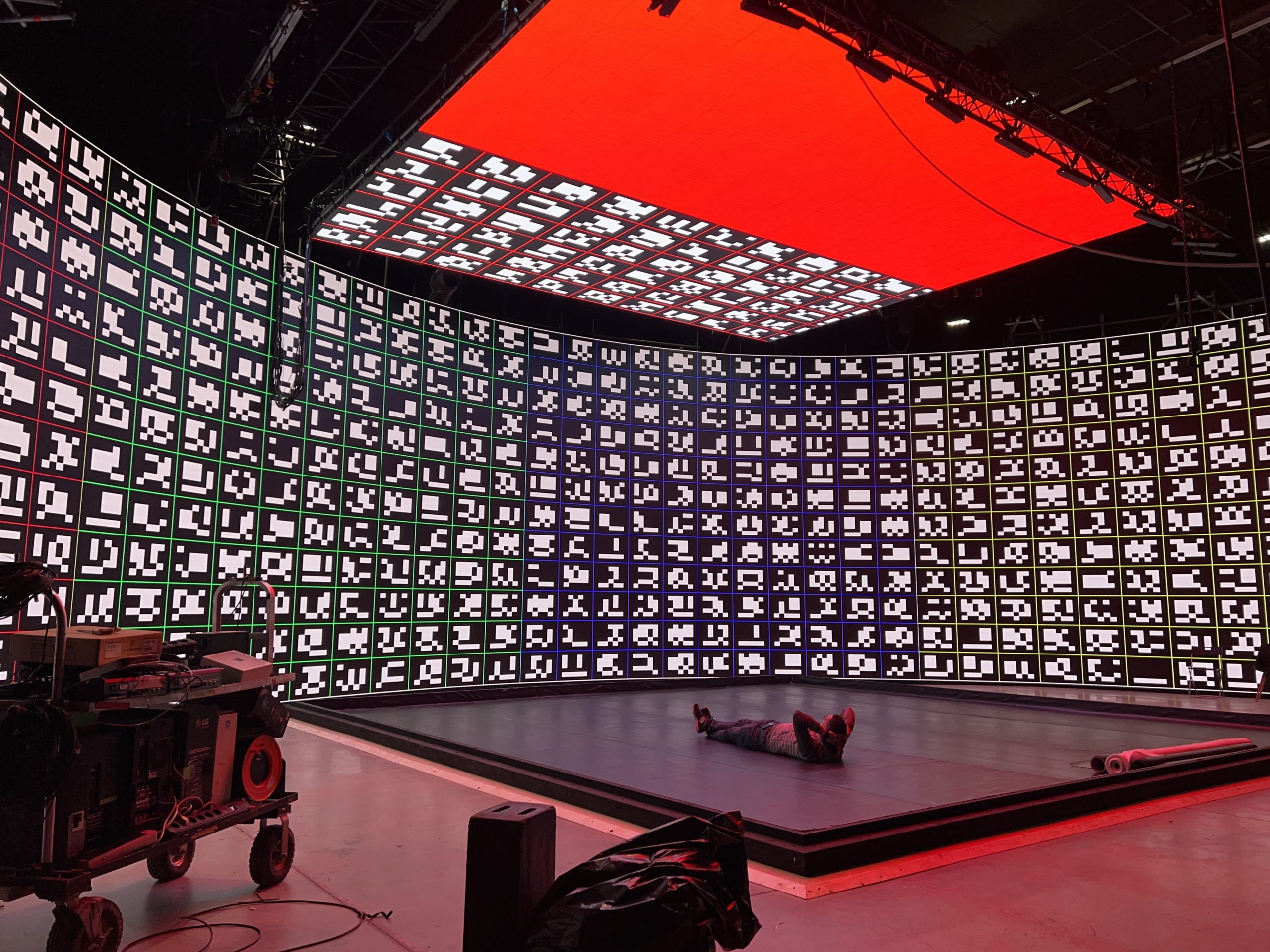 01
LED TECH
OneScrn studio features the largest LED curve in the region – 28x6m! Added to this is a movable, tiltable ceiling reflective panel of 70m2, plus two 6m2 roller screens for extra reflections. As with everything else, we aimed at the highest level of technology, so we drive our LED screens in 10bit, Rec2020 color space, for astonishing color reproduction.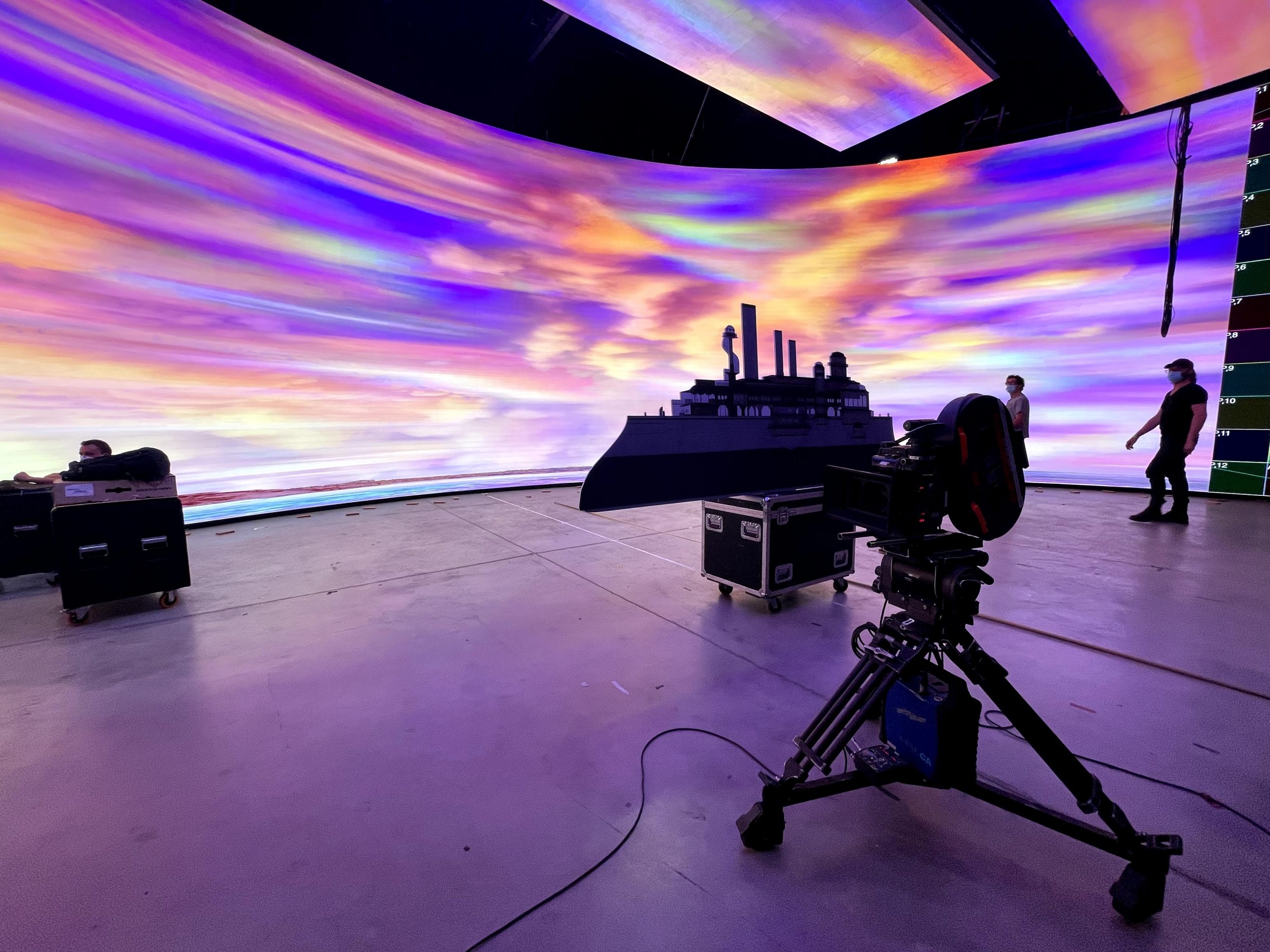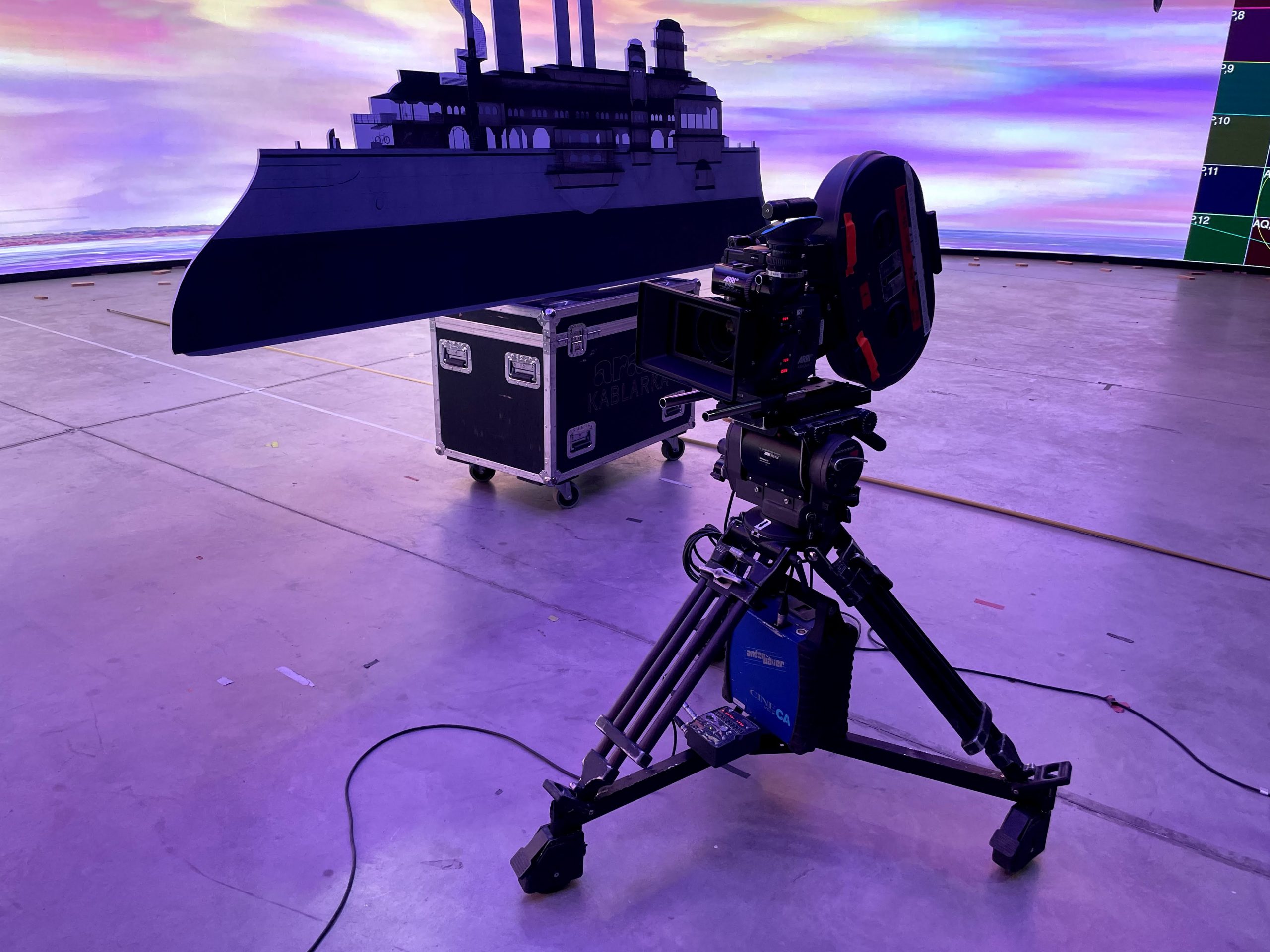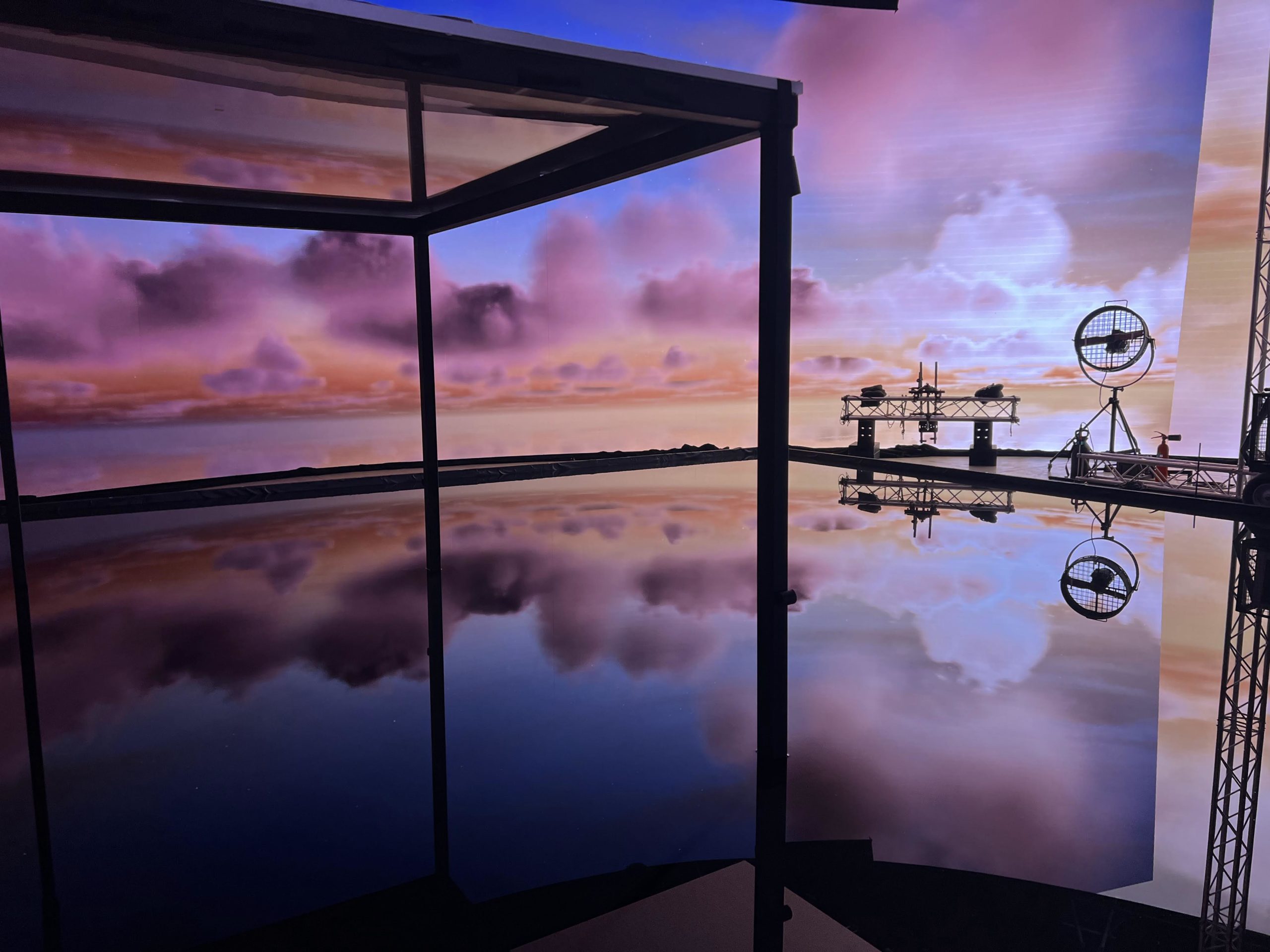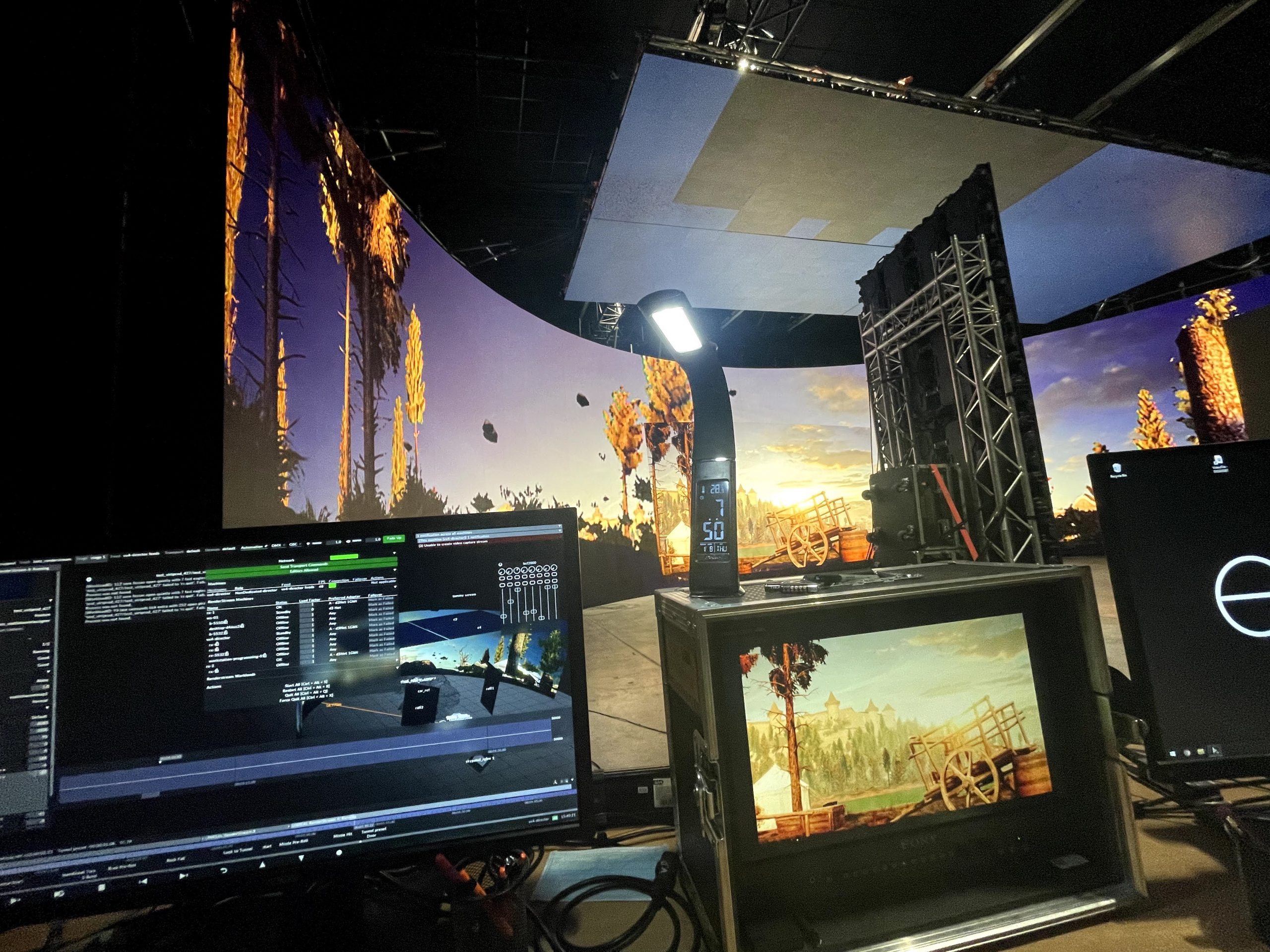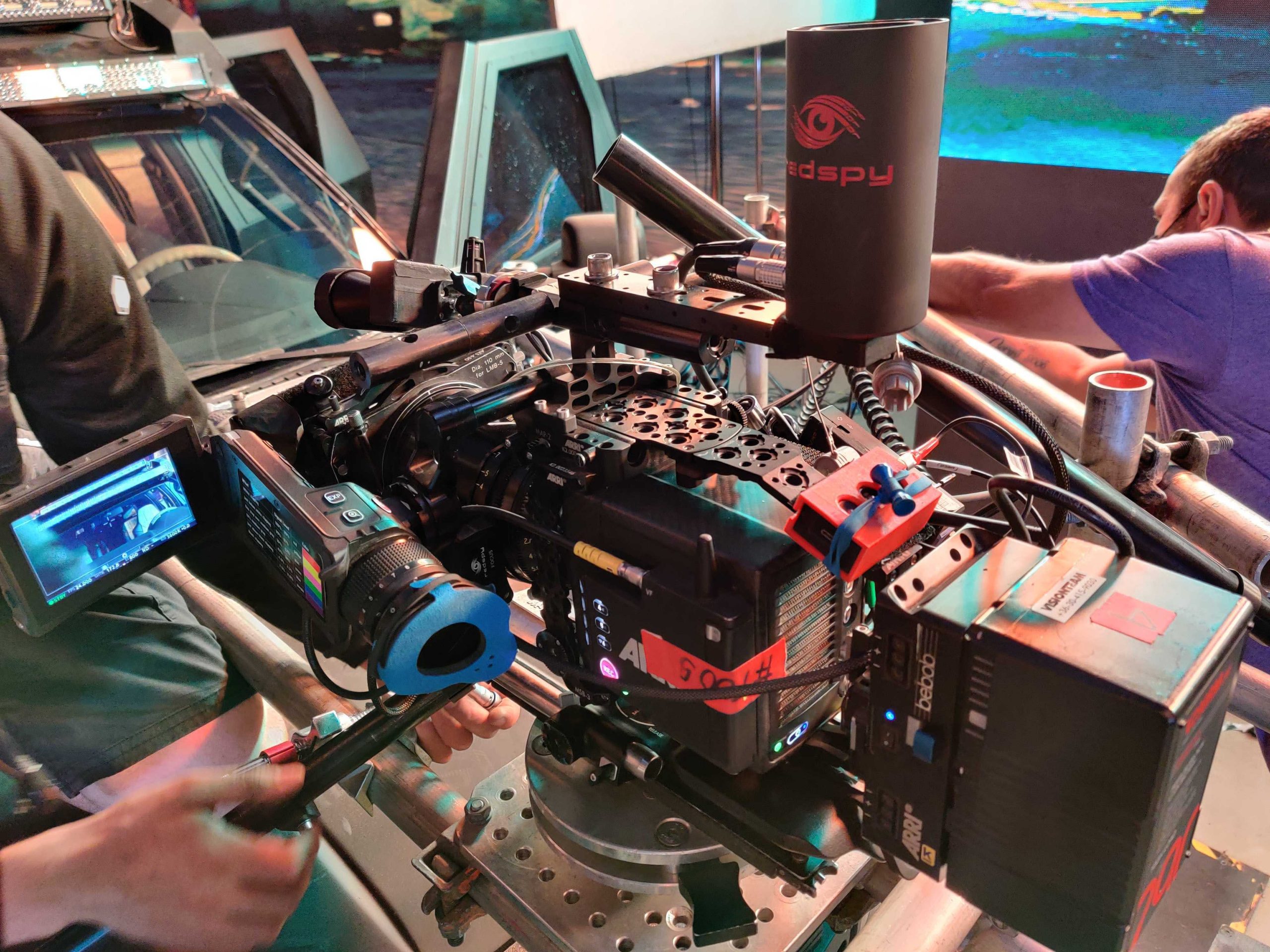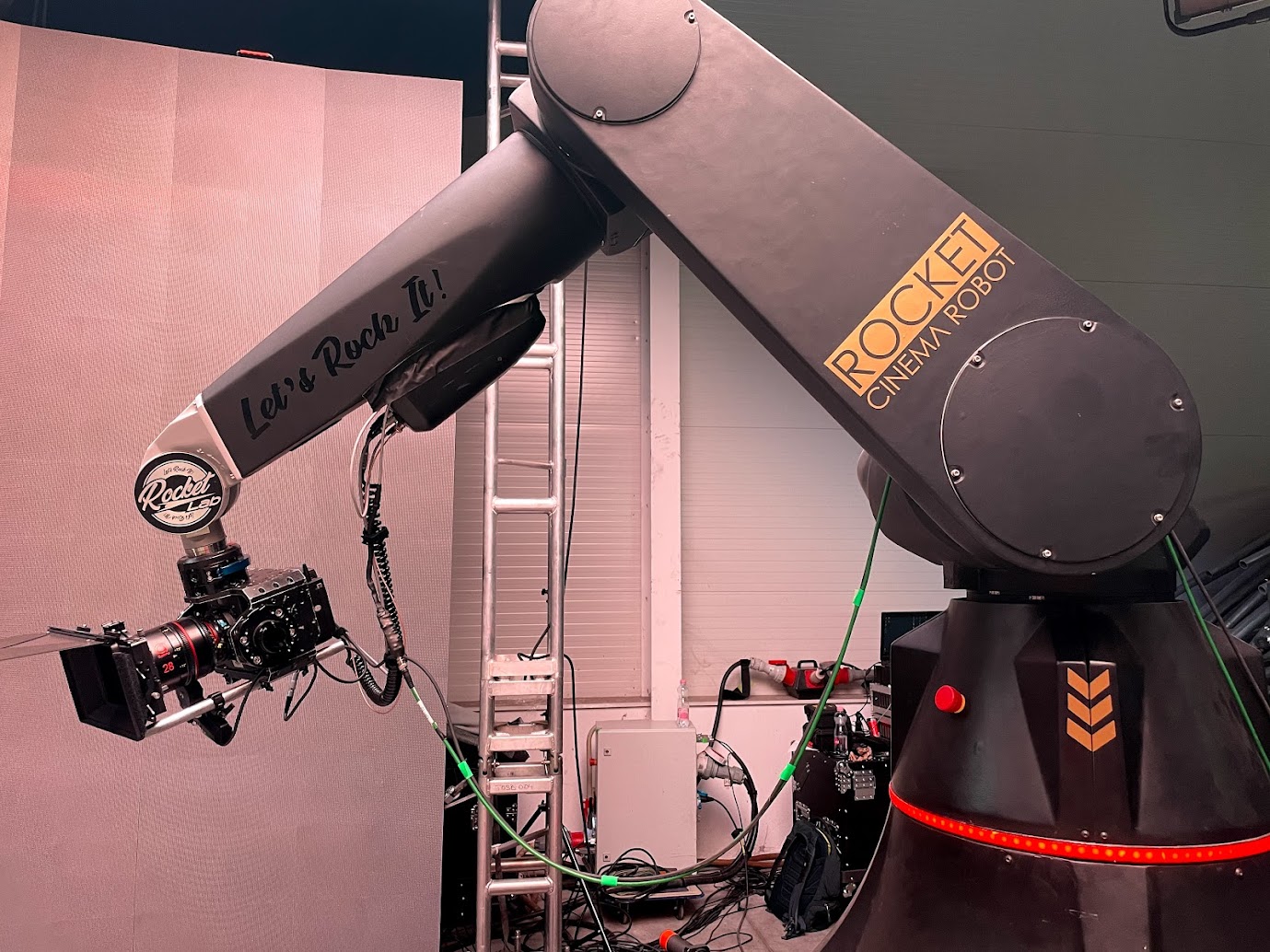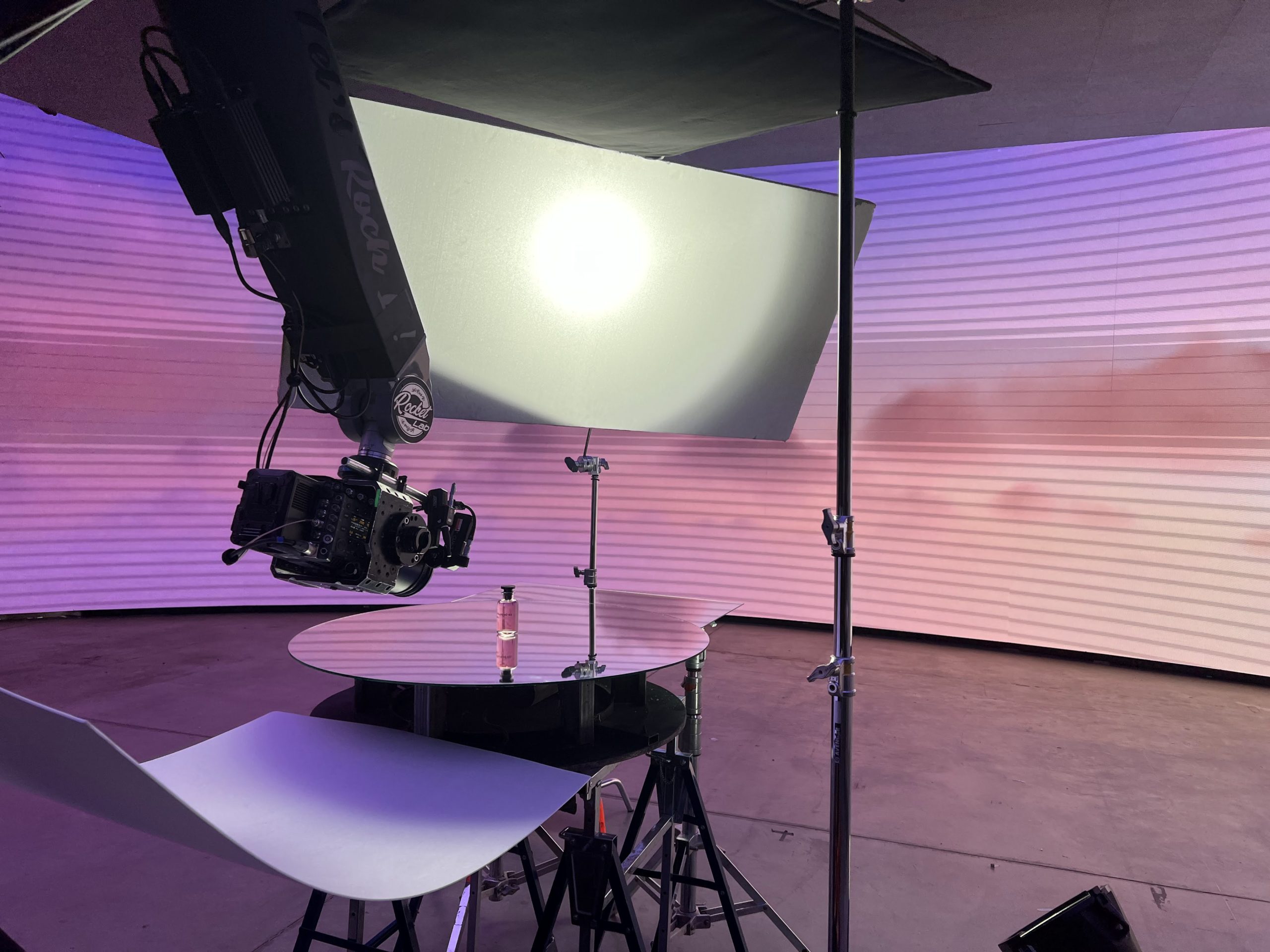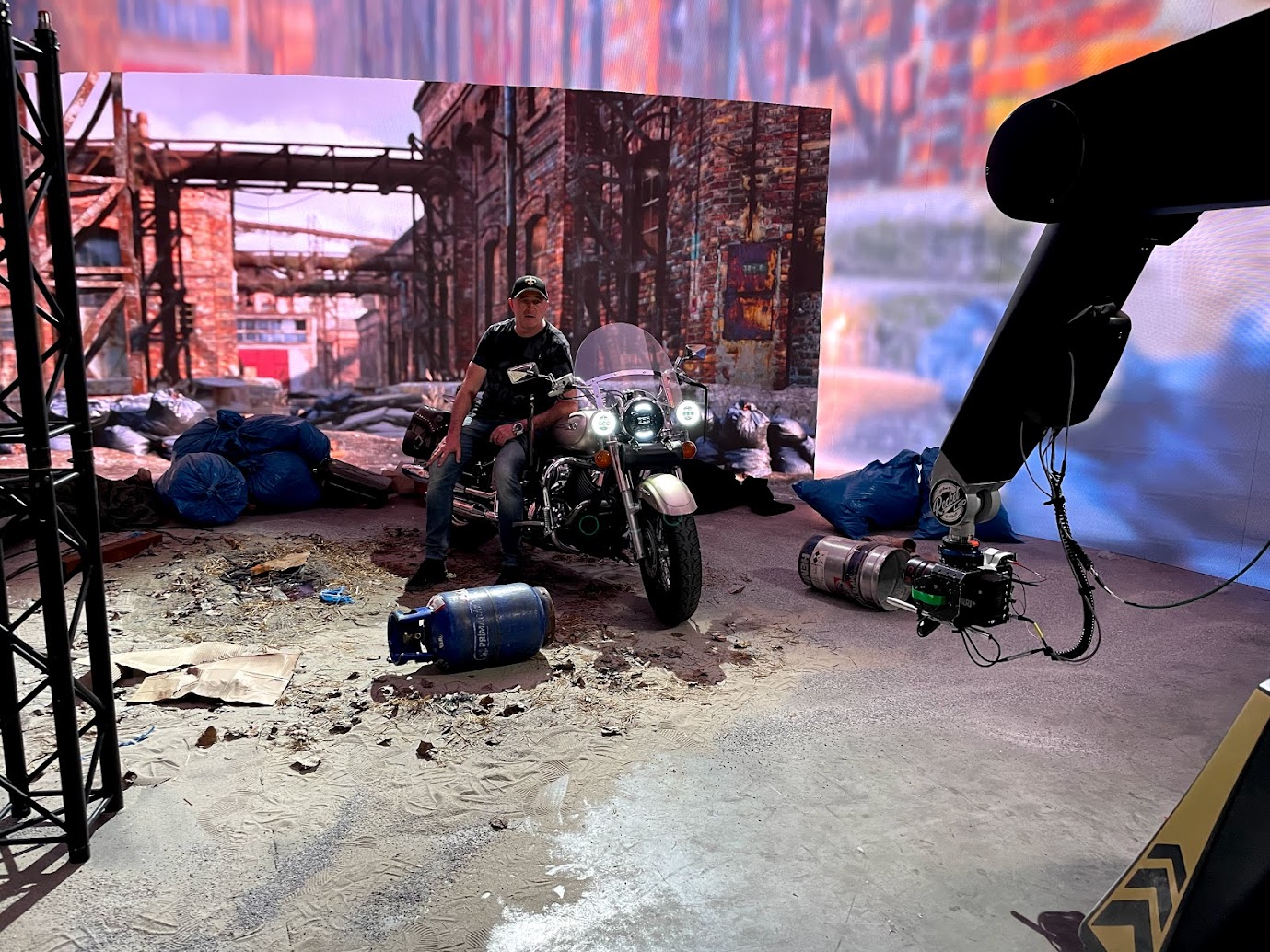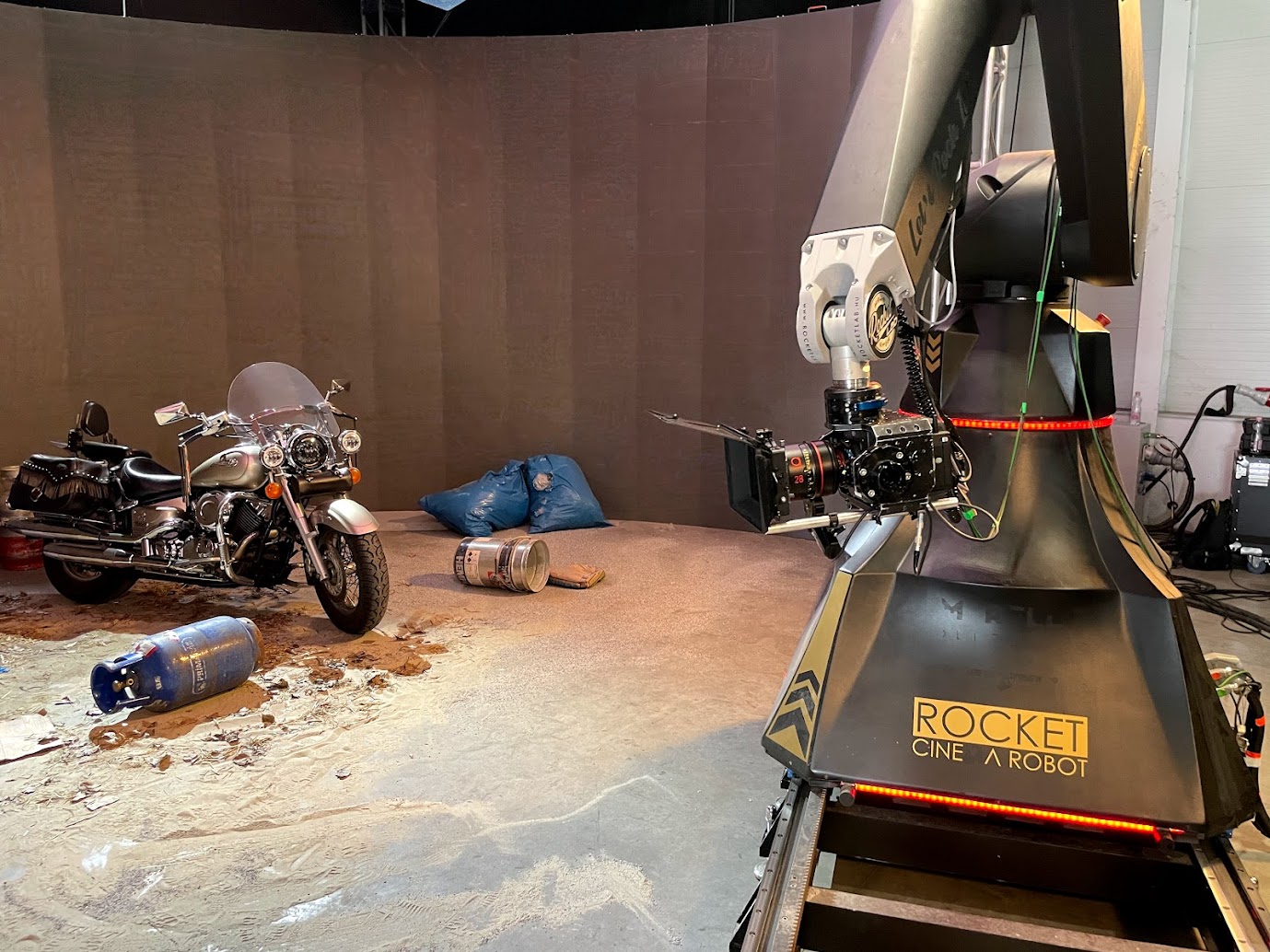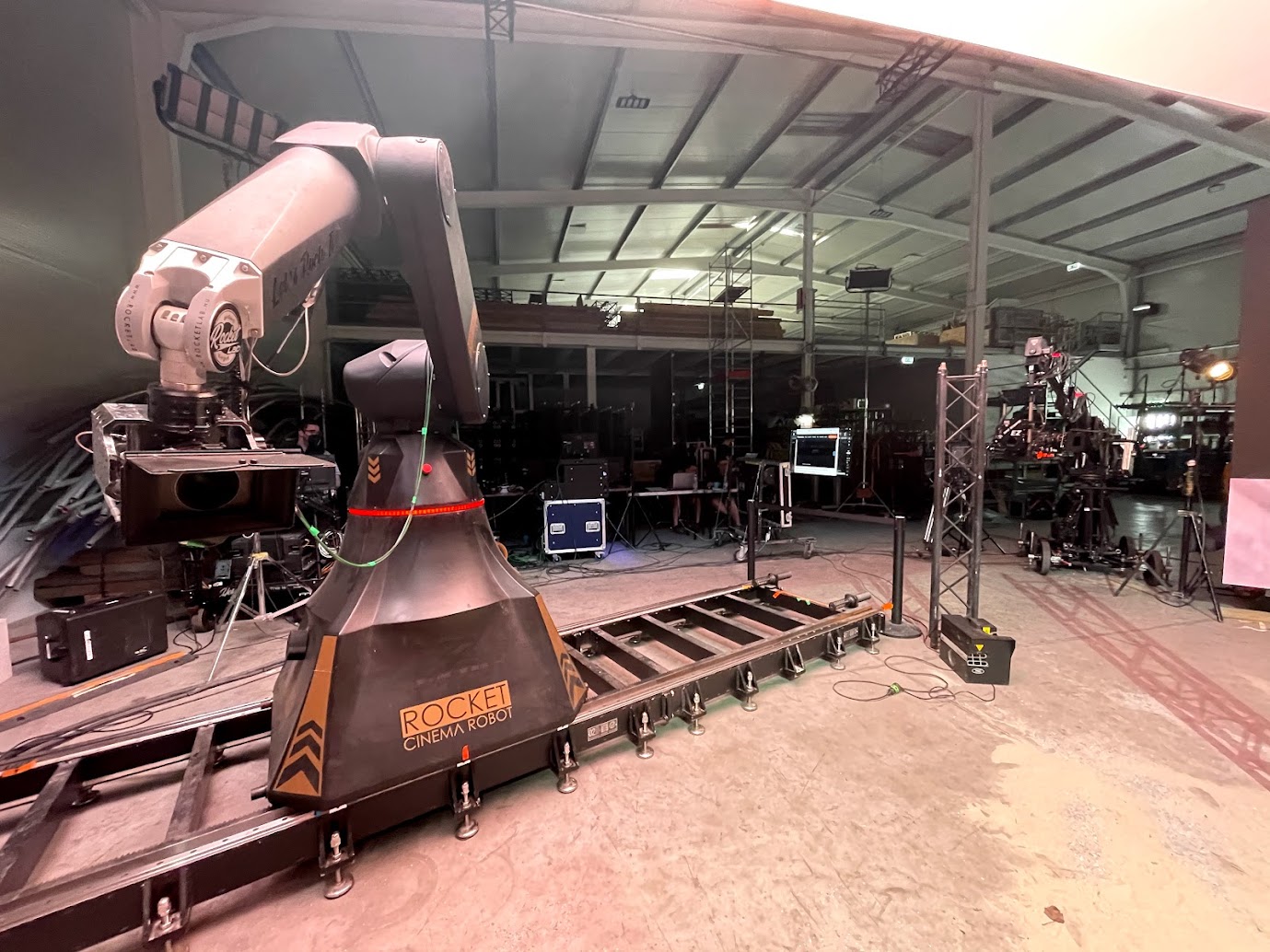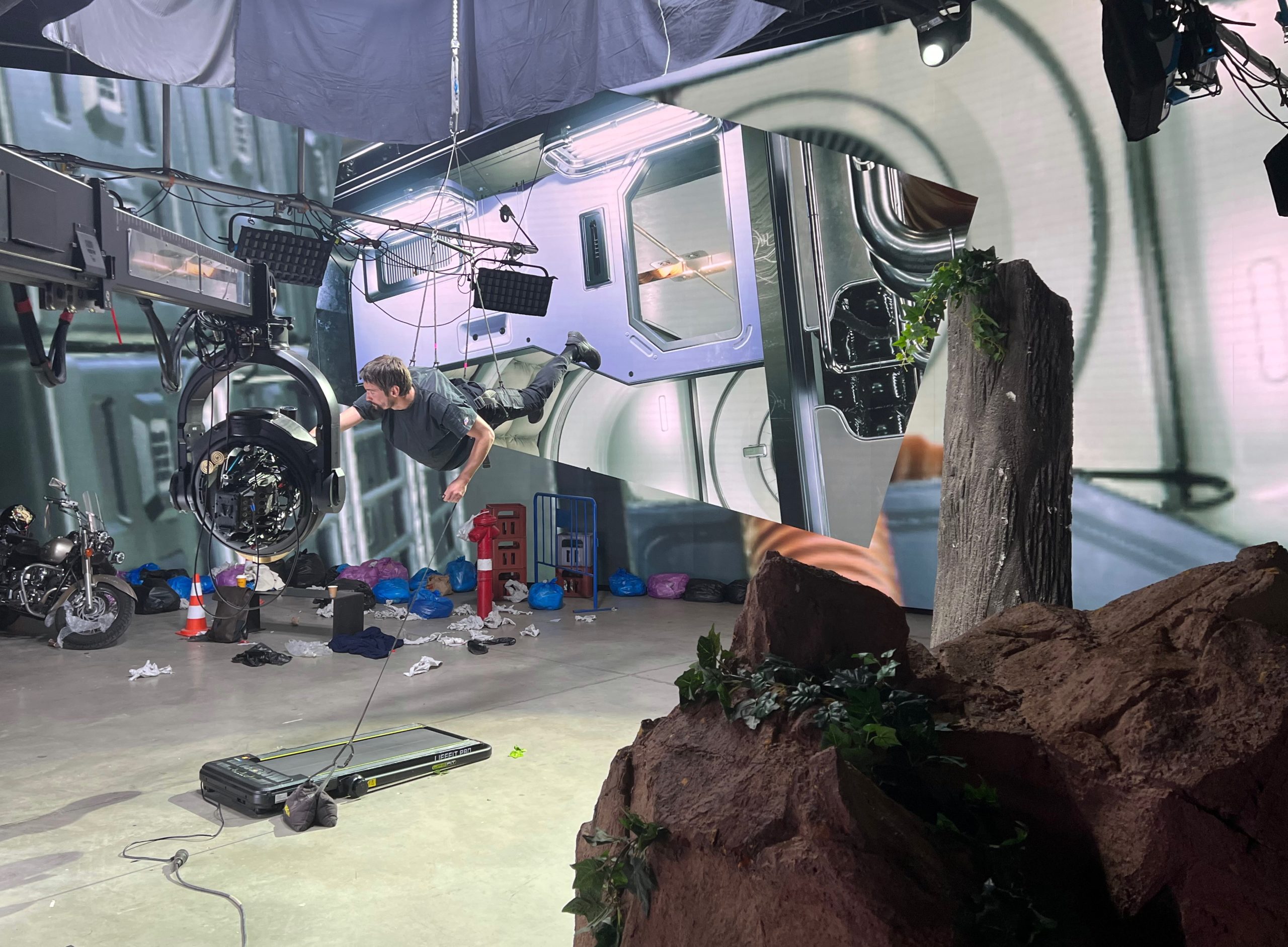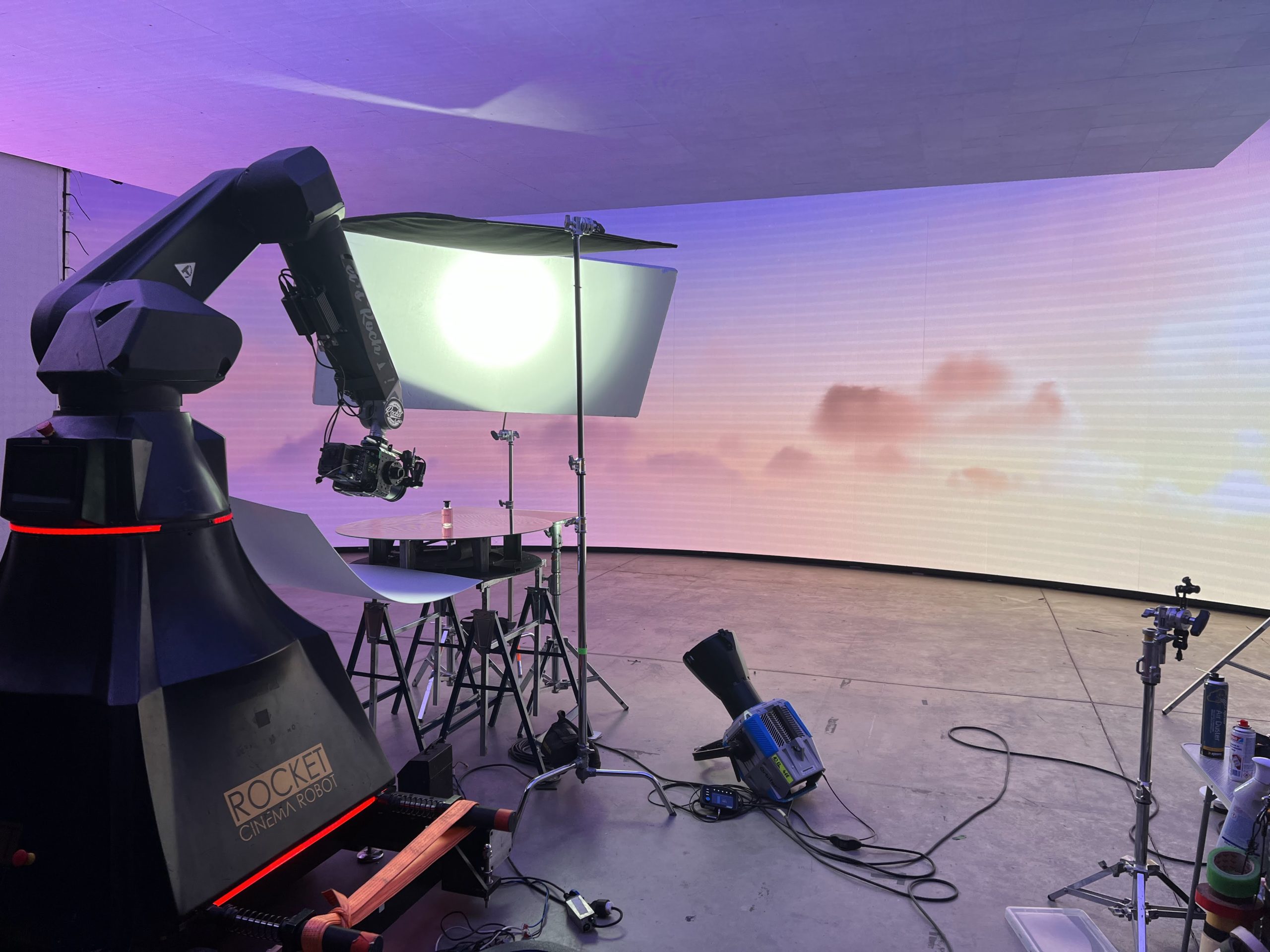 05
DISGUISE
Disguise is a market leader in visual and event. Since Epic Games has acquired a minority share in Disguise, it has become the go-to hardware solution for virtual production. It offers a much more stable foundation to build your production on. What is even more, it is very scalable, with standardized render nodes and building blocks that can be added when the need grows. This not only makes scaling faster, but productions can be cheaper because you need less overhead, as you can add more power in half an hour.
06
STYPE
For a real ICVFX experience, we need to know exactly where our production camera is in the real world, and compared to the LED volume. By calculating the perspective in the virtual world, and mapping that to the LED panels, we can achieve the visuals required by professionals. Any drift in the position tracking can throw off the effect.
That is why OneScrn using Stype tracking, one of the leading solutions specially designed for VP. Stype systems can achieve sub-millimeter precision in position, and also include rotation, lens data, and lens distortion values. Our crew is trained in Stype calibration and lens mapping to tackle new lens and camera setups.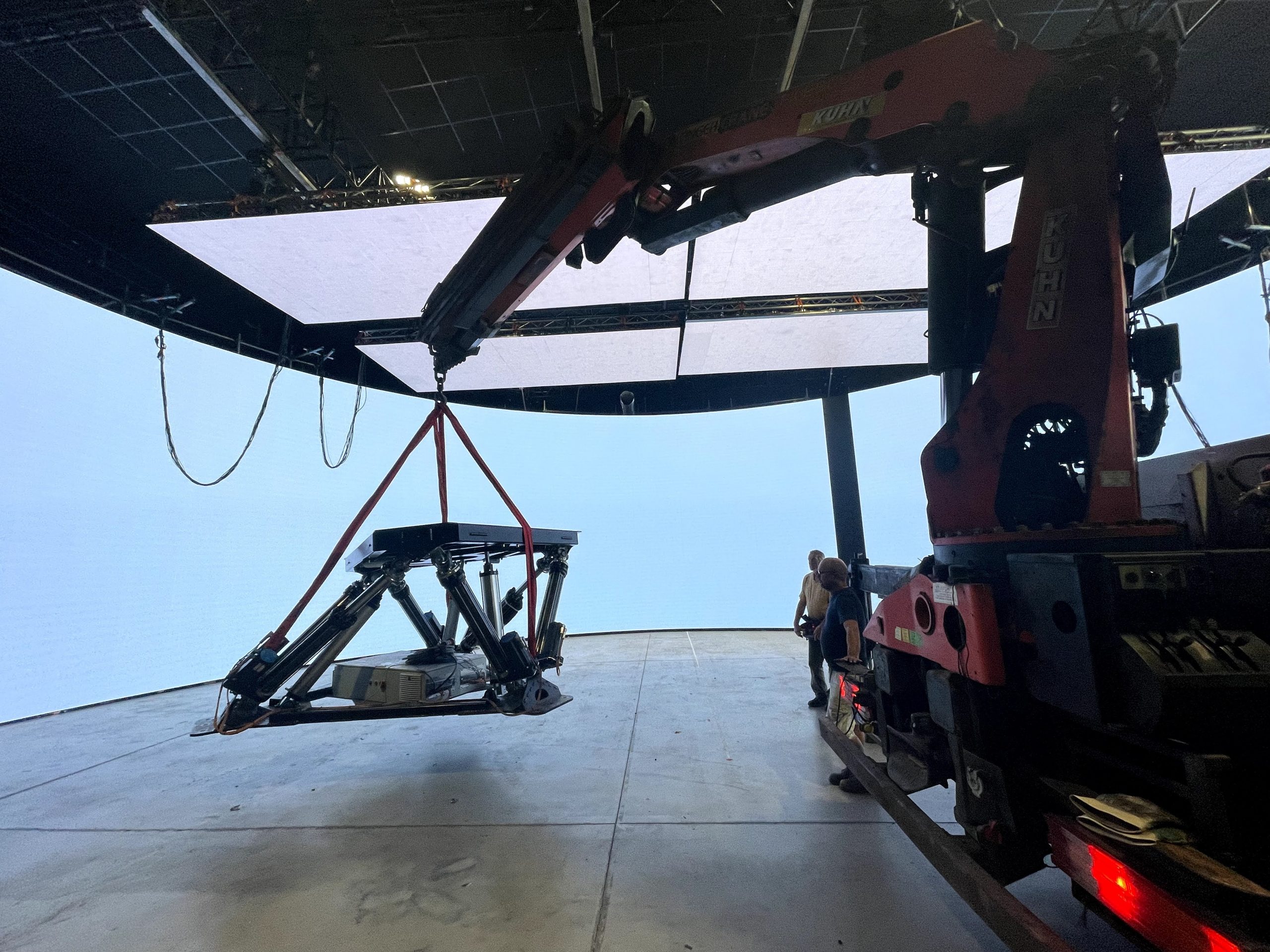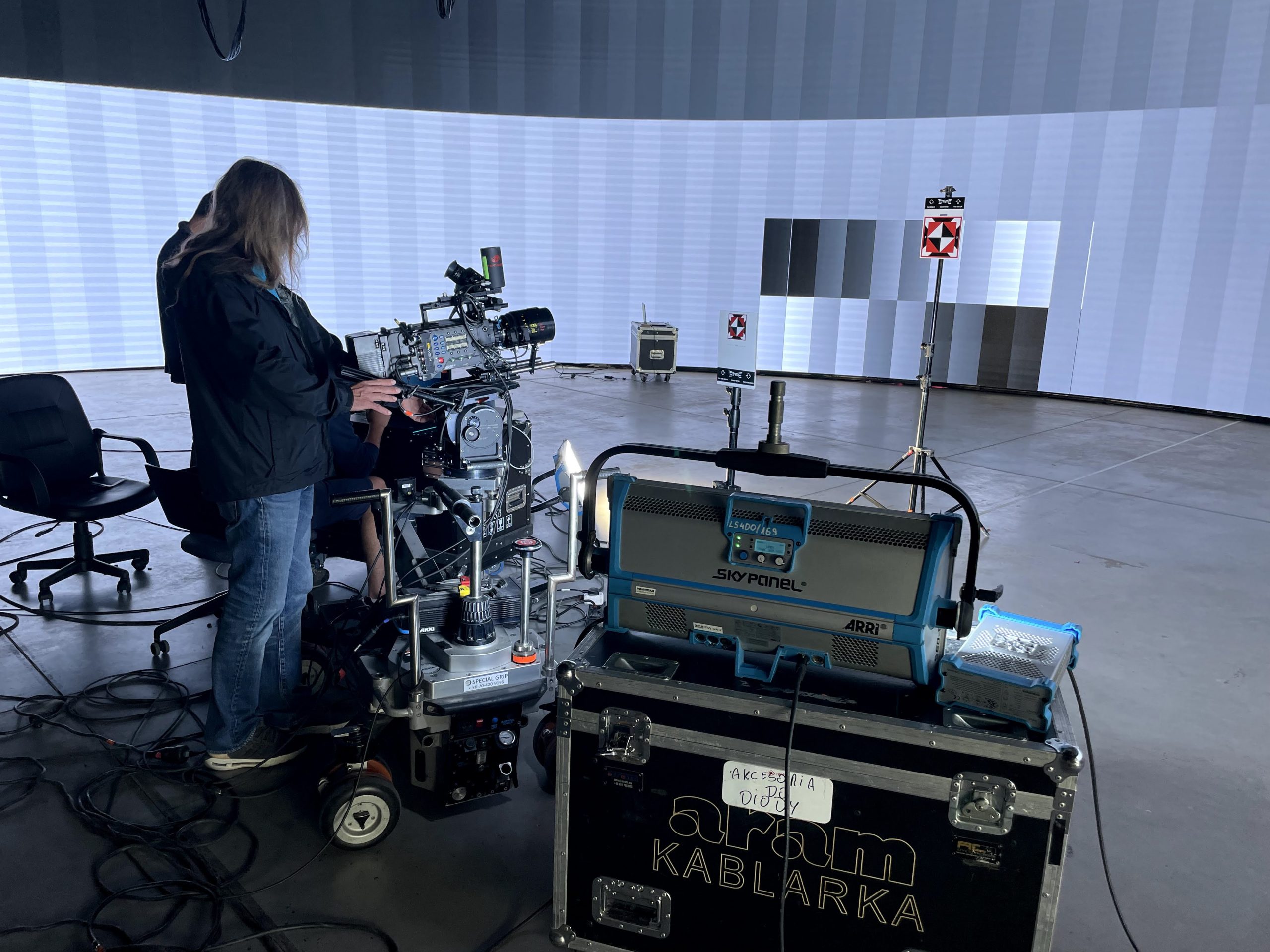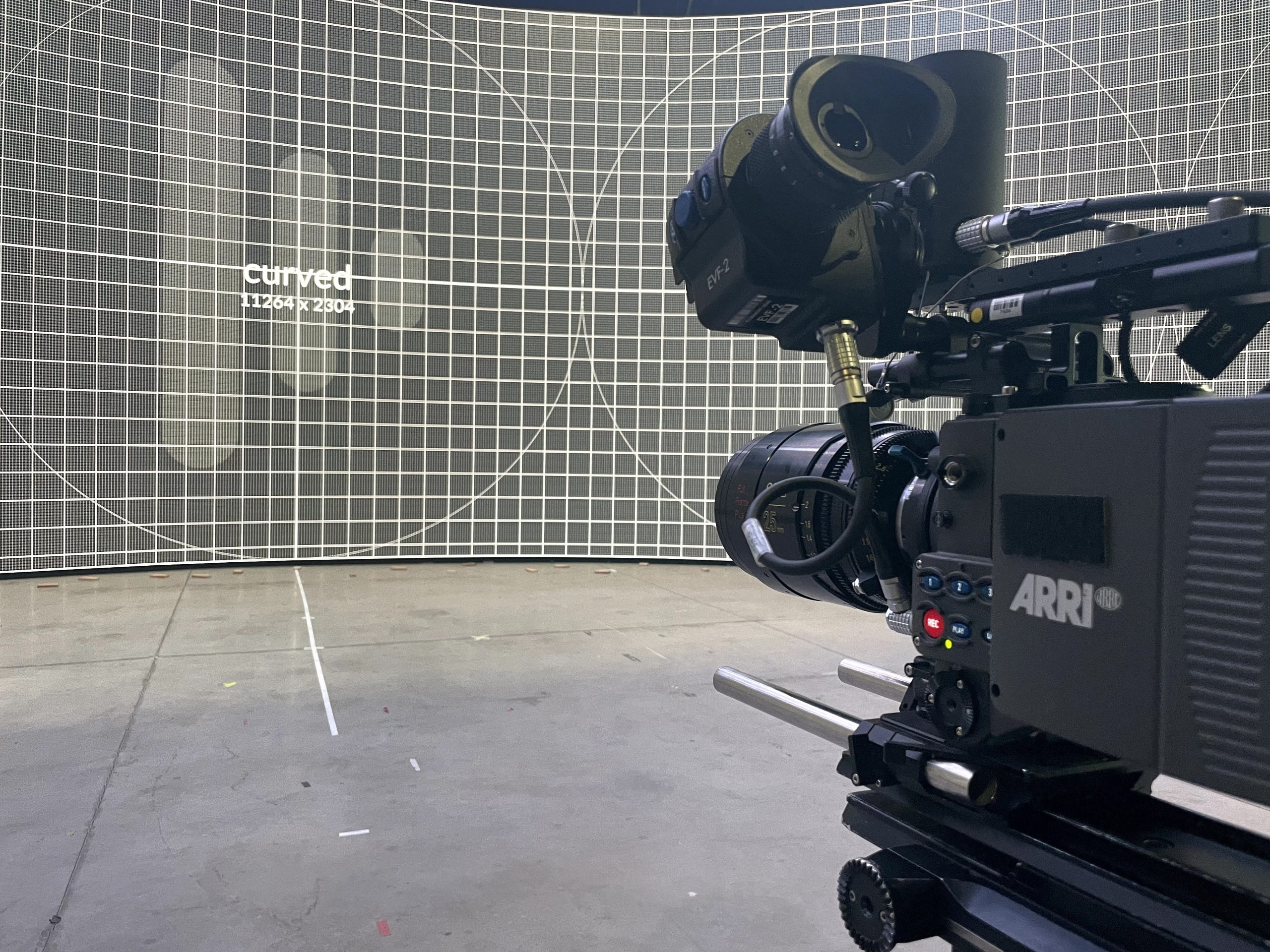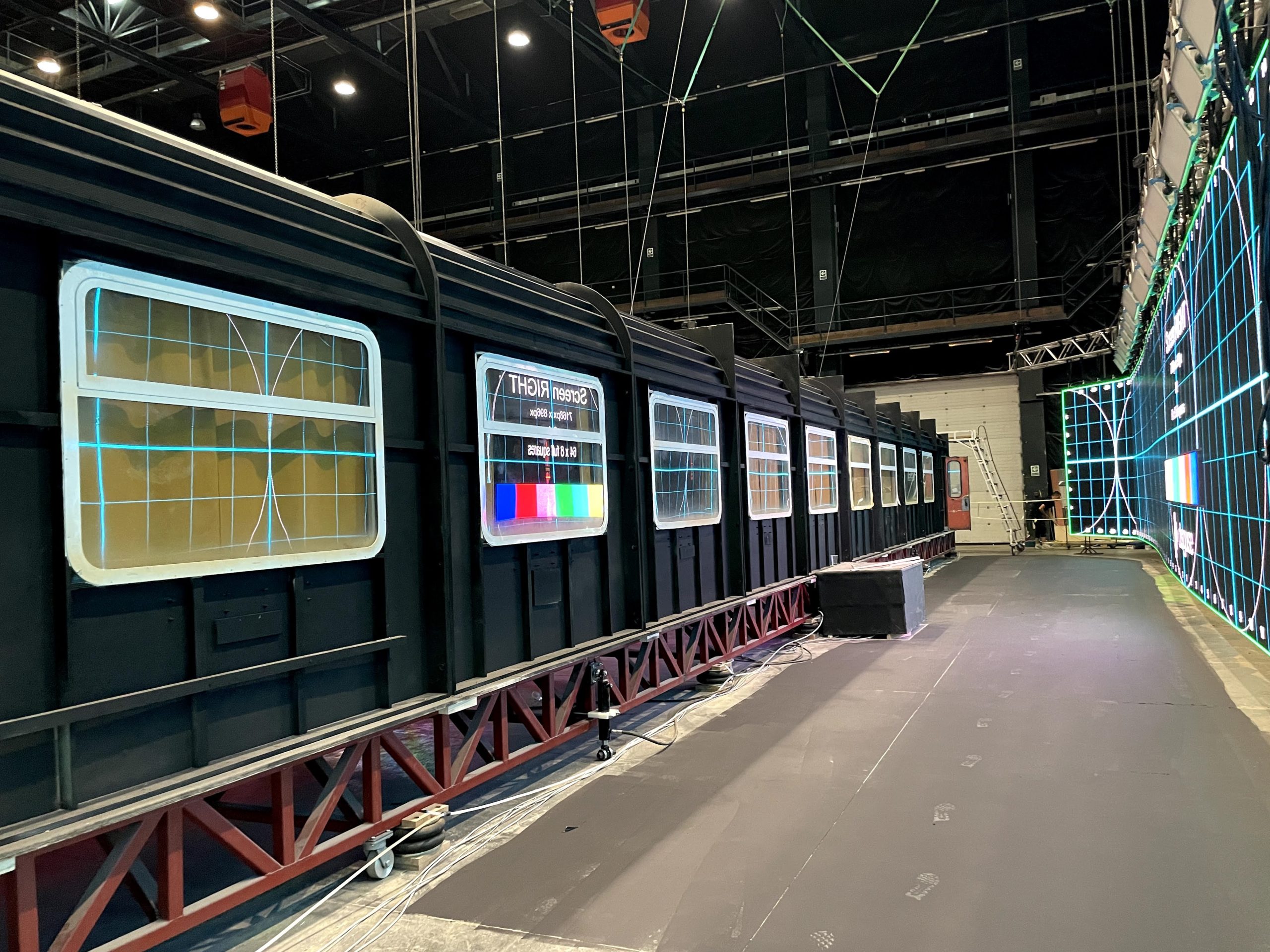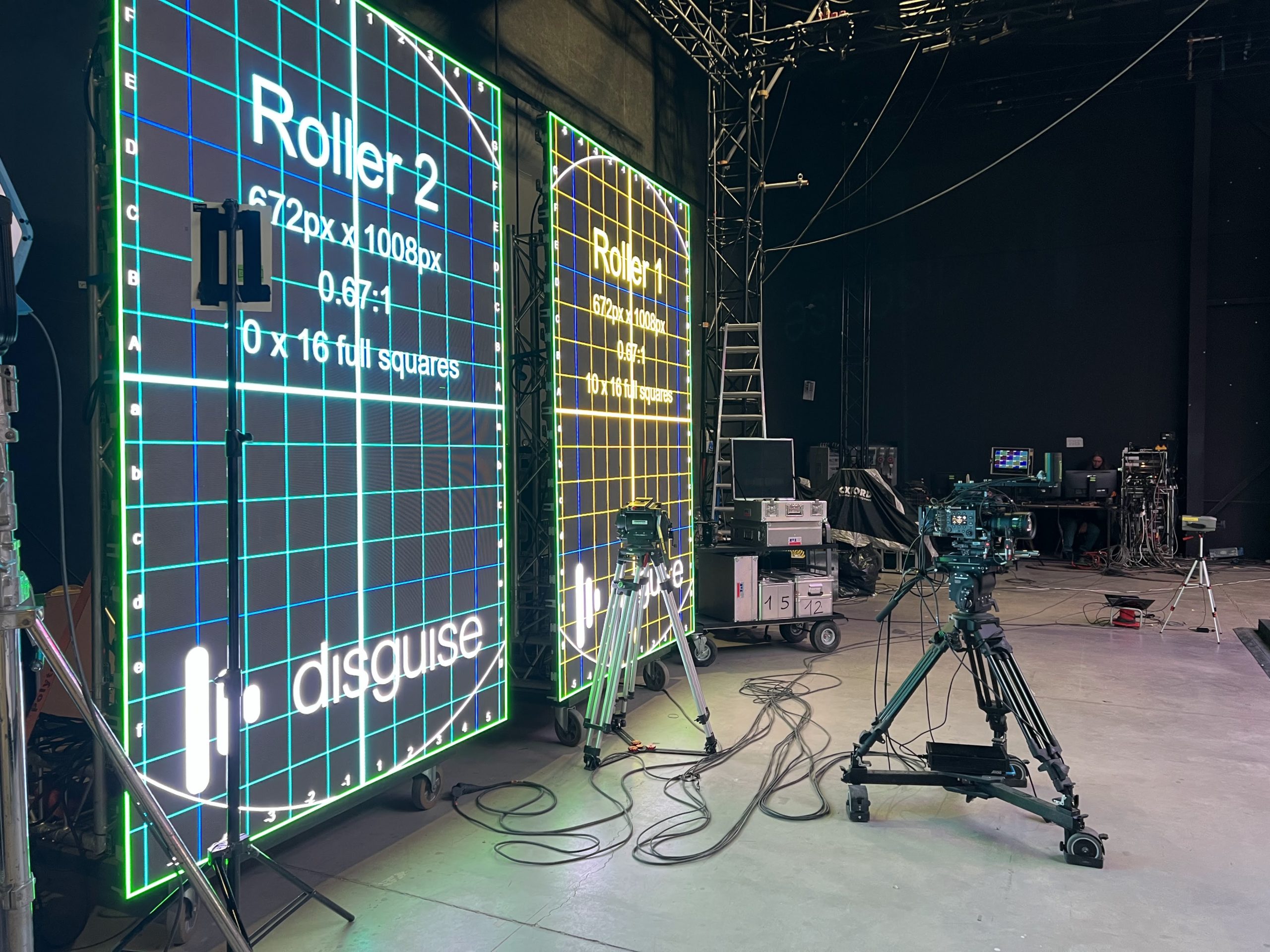 07
LIGHT CONTROL
Lighting in a VP stage is very different compared to a conventional stage. Most of the lighting is coming from the curve and reflection panels, but often extra Skypanels and effect lights are added for more punch. These lights can be synced with the content on the walls, for more realism especially in fast moving scenes like car chases or stunts. This function is called Pixel Mapping, and it's a very powerful function which can not only elevate the realism of your scene, it makes all lights recallable for reshoots or turnaround shots.
08
INTERACTIVE LIGHTS
What is more, we can dynamically connect lights or objects in Unreal to real life fixtures. So a turning car's headlights or a physical searchlight can be seen for real and also drawn on the LED wall. Or a movement of virtual object (such as a helicopter) can command real lights. This also means that virtual lights are controllable from lighting desks, together with the real ones, making it more comfortable for DPs and gaffers to use them.